Cretile ProLogic is a programmable Cretile. Its programming capability opens up a whole lot of possibility to what you can do with Cretiles.

Cretile ProLogic can be programmed with the help of ArduBlocks* or by writing C/C++ code. With ArduBlocks you can program Cretile ProLogic without having to write code in C or C++. ArduBlocks provides simple drag and drop blocks to build a programming Logic.

Download detailed manual from here:


Below is how Cretile - ArduBlock enviroment looks like: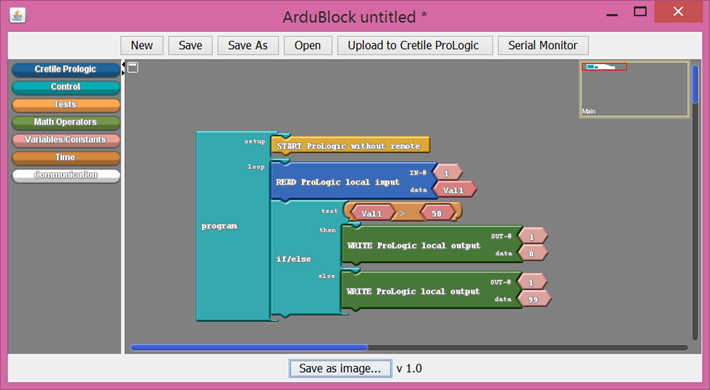 Example Blinking Light Setup & Program: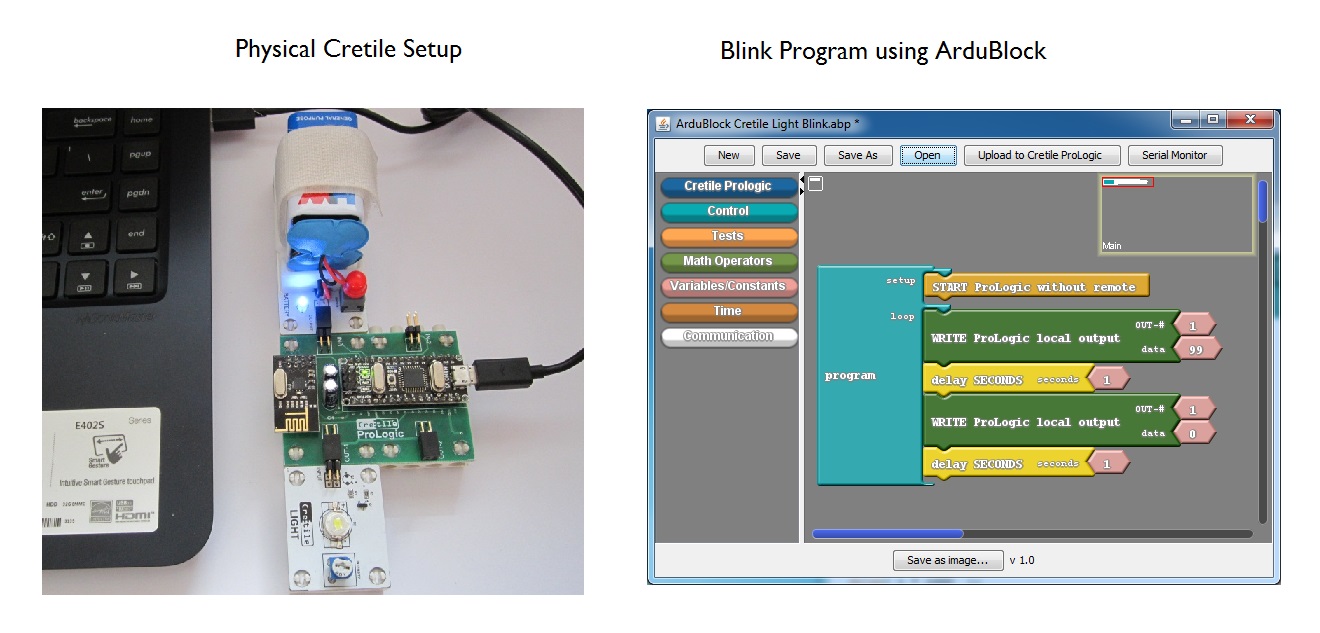 You can write any complexity program with this simple drag and drop ArduBlock interface. You can also choose to write program in C/C++ if you are confortable doing so.


This varient of ProLogic comes with remote capability. This means that it can work with six (2 Local & 4 remote) inputs and six (2 local & 4 remote) outputs. You need Cretile Transmitter to use remote inputs and Cretile Receiver to use remote outputs.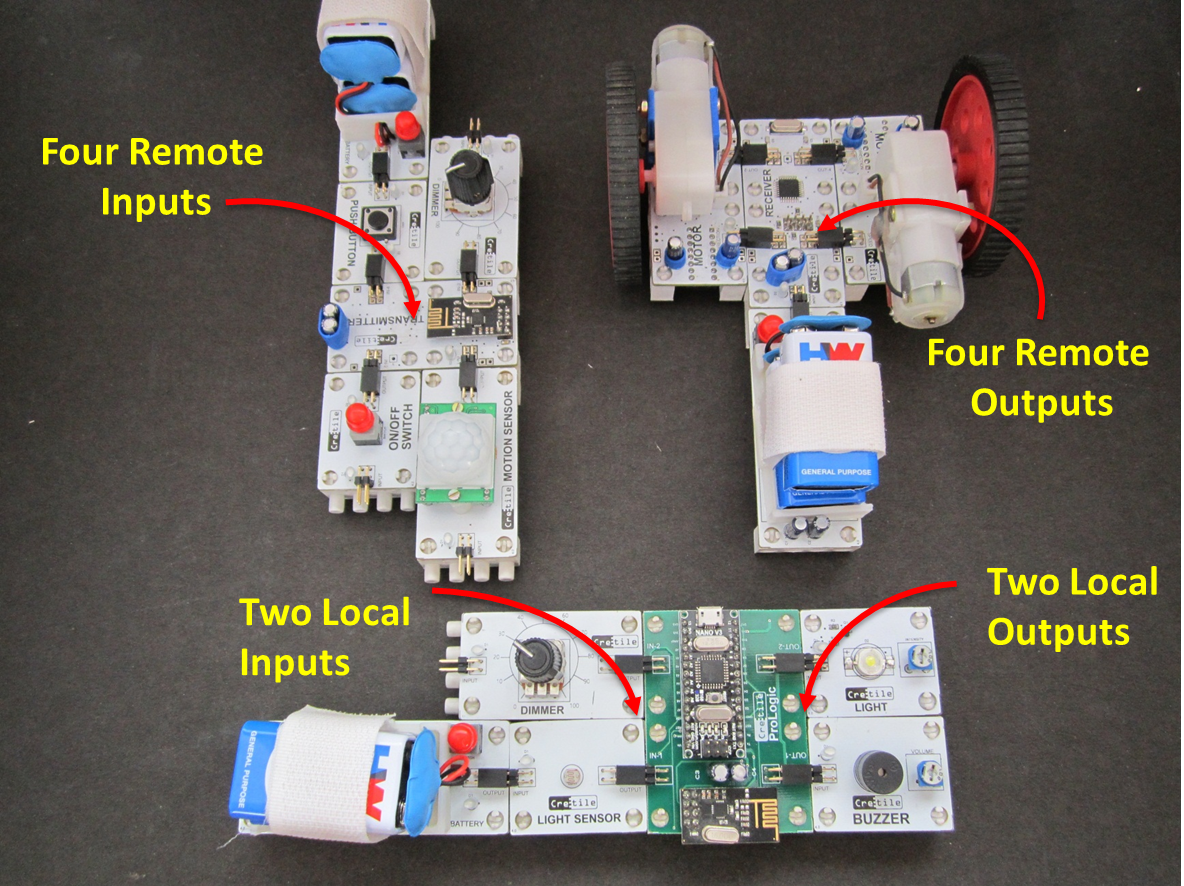 Download detailed manual from here. It contains detail setup guide and sample programs.